Providing services in town and regional planning, traffic engineering, sustainable transportation planning and urban design.
150 - 160 Turner Street
Planning
Port Melbourne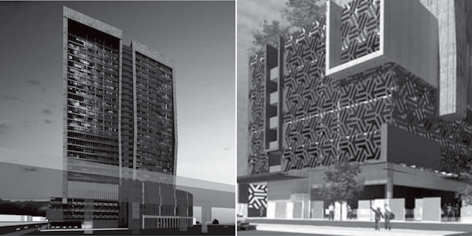 Developer

Belsize Nominees Pty Ltd

Council

City of Melbourne

Location

150 - 160 Turner Street, Port Melbourne

Contact

William Bromhead

Email
Development Summary
Development of a 36 storey mixed use tower consisting retail, offices and residential apartments.
Project Characteristics
The site is strategically positioned within the Lorimer Precinct of the Fishermans Bend Urban Renewal Area – which encompasses an expansion of the Capital City Zone to accommodate major growth in future jobs, accommodation, open space and the like. After working together with Artisan Architects, PPDM Construction Management and a team of specialist consultants, ratio: was able to assist with the planning approval following extensive negotiations with the Minister for Planning, the Metropolitan Planning Authority and the City of Melbourne.
The design response for the site was largely informed by the strategic framework plan which sets out the future vision for Fishermans Bend. Given the evolving nature of the framework plan which was subjected to Government reforms, the development proposal was required to adapt and respond to the various requirements relating to the provision of open space, setbacks, roads and community facilities in accordance with the long-term framework plan.
Due to the location of the site at the western periphery of the Fishermans Bend precinct, a key challenge to overcome was the relationship to the adjacent City Link off-ramp which is managed by VicRoads.
The project was ultimately given approval by VCAT following successful negotiations with the Minister for Planning.
Images courtesy of Artisan Architects Pty Ltd.